Both General Mills Inc. and ConAgra Brands Inc. are facing
lower sales
due to the lessening demand for processed foods. General Mills has found that removing synthetic food dyes promotes sales, as consumers turn to organic and synthetic-free foods.
"Reddi-Whip is advertising its use of 'real cream' rather than hydrogenated oils, and 'no artificial growth hormone'. Hunt's is promoting how it peels its tomatoes with steam, rather than chemicals. ConAgra's website for Hebrew National hot dogs brags that they have no artificial flavors, no fillers and no byproducts because 'the shorter the ingredients list, the better.'" writes
Annie Gesparro
.
Grocery stores are seeing a
growing demand
for hot, fresh foods as opposed to boxed pasta with powder sauces. Grocers are promoting their fresh goods instead their cereals, cookies, and other processed treats.
"...Grocery-store chains around the country are building new stores that have less space for traditional packaged foods in the center aisles and more for in-store restaurants and fresh meals shoppers can take home." writes Annie Gesparro.
In other news, Pringles can inventor Frederic J. Baur had a
bizarre final wish
- to have his ashes buried in a Pringles can. Upon his passing, the family chose to place his ashes in a can of the original flavored Pringles, at rest with his invention forever.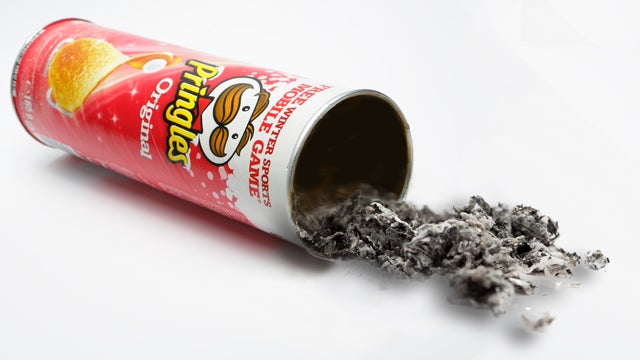 RIP Frederic J. Baur